21 mars 2018
L'acteur allemand Siegfried Rauch est décédé à l'age de 85ans le 11 mars dernier. Si sa filmographie m'est persque totalement inconnue, comment oublier qu'il incarnait le rôle du rival de Michael Delanay dans le film Le Mans.
il laisse un formidable témoignage sur sa collaboration et son amitié avec Steeve Mc Queen dans le livre "Unser Le Mans" (traduit en anglais sous le titre "Our Le Mans").
German actor Siegfried Rauch died at the age of 85 on 11 March. If his filmography is completely unknown to me, how can I forget that he played the role of Michael Delanay's rival in the movie Le Mans.
He leaves a great testimony about his collaboration and his friendship with Steeve Mc Queen in the book "Unser Le Mans" (translated under the title "Our Le Mans").
03 mars 2018
Porsche It's my world...un autre regard sur le monde Porsche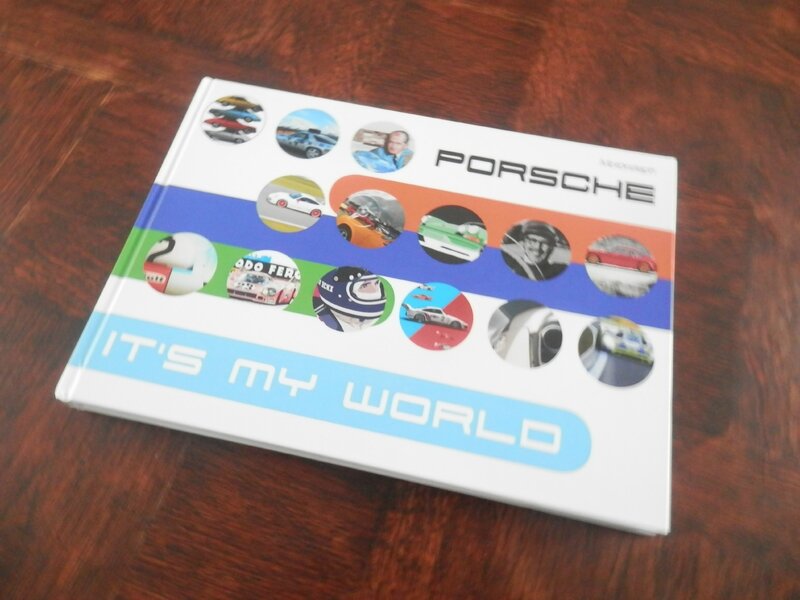 Loin des concepts d'énumération de la production Porsche, ce nouveau livre apporte une vision plutôt graphique sur l'univers Porsche. Certes mon objectivité va être mise à mal, car j'ai l'honneur de faire partie du corpus photographique de cette ouvrage, mais il faut bien avouer que sa mise en page tout en couleur le rend particulièrement divertissant. Son auteur ou plutôt son concepteur car il faut bien parler de concept, y a insérer toute sa passion sans en faire un recueil fourre-tout, et fait référence jusque dans les moindres détails à Porsche et à son univers: même son prix n'a pas été choisi au hasard!
Assez déroutant au premier abord, ce livre préfacé par Jürgen Barth n'est pas un catalogue de bonnes idées qui auraient été couchés là sur le papier en suivant scrupuleusement les lettres de l'alphabet, ni même le livret luxueux d'une exposition ou d'une vente aux enchères sur le thème Porsche. Non, Stéphane Coradi, le concepteur, est allé bien plus loin. Le graphisme y est effectivement un fil conducteur (mais pas que) et l'on se promène dans ce livre comme l'on se promènerait dans les salles d'une exposition temporaire d'art où outre le fait d'admirer les œuvres, il faudrait aussi chercher à comprendre l'ordonnancement des salles. Car bien plus qu'un livre d'images, l'auteur joue avec le numéro des pages, le contenu de celles-ci et les thématiques tout en y laissant des espaces à sa propre personnalisation de l'ouvrage. Chaque page est une découverte et en appelle une autre sans lassitude. L'iconographie mêle aussi bien les arts, la publicité, les photos de presse ou d'amateurs, des dessins, de la bande dessinée, des croquis bref tout ce qui peut mettre le monde Porsche en images sur tout ou presque tout de celui-ci, car en définitive le monde de Stéphane est aussi celui d'un grand nombre de passionnés qui se retrouvera à n'en pas douter dans ce magnifique livre.
A mettre entre toutes les mains même les plus jeunes (et c'est chose faite en ce qui me concerne).
www.itsmyworld.fr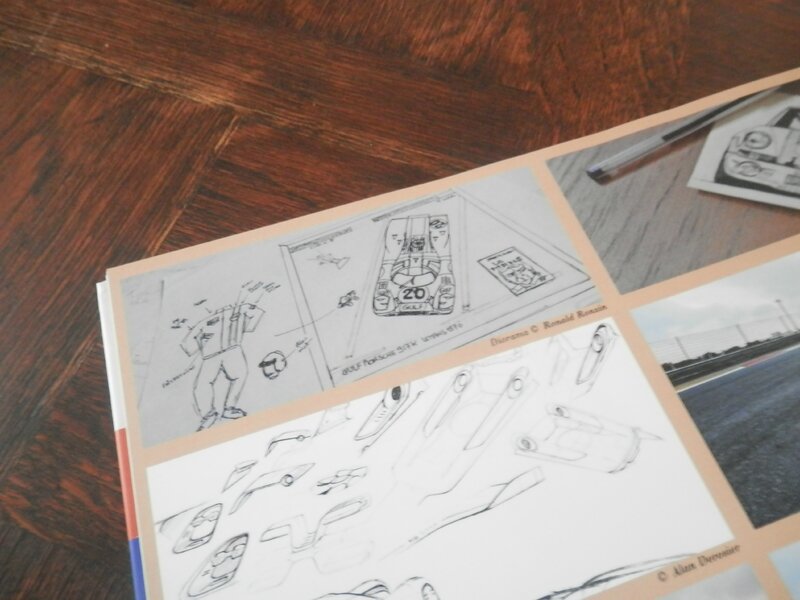 03 décembre 2017
http://www.endurance-info.com/fr/dppi-images-ouvre-ses-archives-dans-une-expo-vente-ephemere-a-paris/
02 août 2017
Impossible de garder la partie basse du camion vu que celle-ci n'est pas conforme, j'ai donc repris toute cette partie en Evergreen et en Milliput et là encore il y aura une bonne partie de lime. J'enprofite également pour reboucher les logements des phares dans le pare-choc puisque ceux-ci seront désormais insérés dans la calandre. Enfin le chassis subit quelques découpes afin d'adapter la future caisse.
It is impossible to keep the lower part of the truck as it is not conform, so I recreated all this part in Evergreen and in Milliput and again there will be a good part of sand paper. I also take care to refill the insert of the headlights in the bumper since these will now be inserted in the grille. Finally the chassis undergoes some cuts in order to adapt the future body.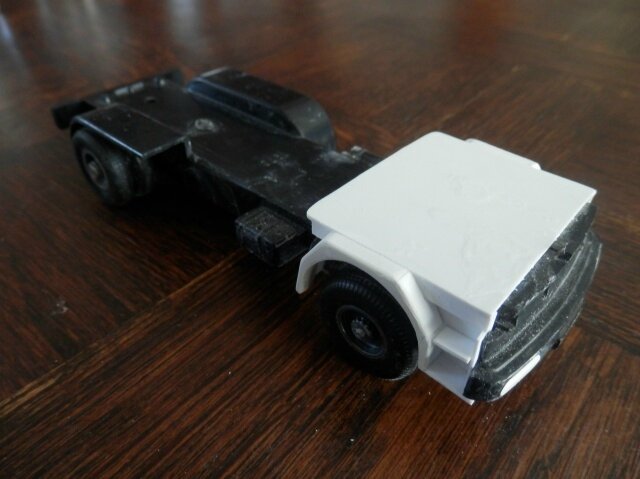 la caisse est quant à elle construite en Evergreen comme à l'habitude.
The body is built in Evergreen as usual.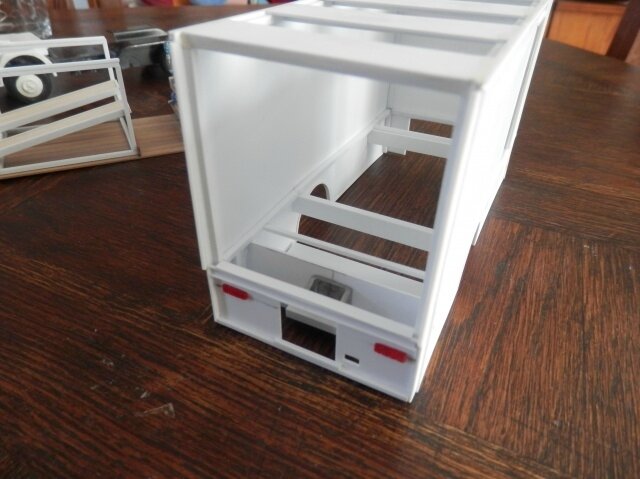 31 juillet 2017
Je reviens sur ce projet qui a bien avancé depuis le début de l'année...
aprés un savant découpage comme vu précédemment, les "ferrages" de la cabine sont repris avec des applats d'Evergreen puis les intervals sont rebouchés avec du Milliput. S'en suit une bonne séance de ponçage et de façonnage à la lime. La face avant reçoit en prévision quelques coups de disqueuse en vue de recevoir les futures modifications de la calandre.
I come back to this project which has made good progress since the beginning of the year ...
After a clever cutting as seen previously, the cabin is picked up with Evergreen applats and then the intervals are refilled with Milliput. It follows a good session of sanding and shaping with the file. The front face receives a few blows from the disk machine in order to receive the future modifications of the grille.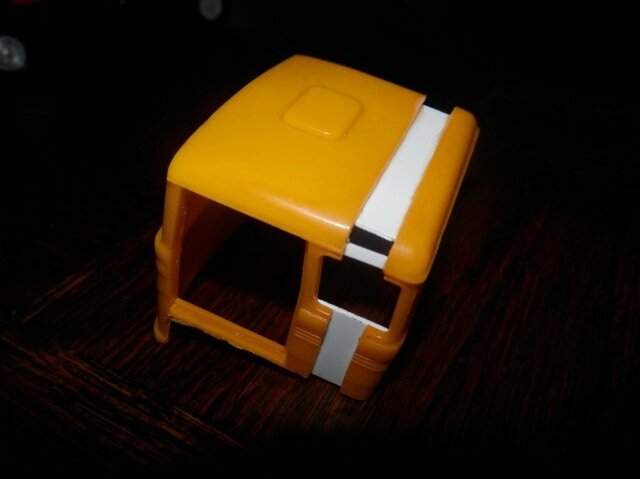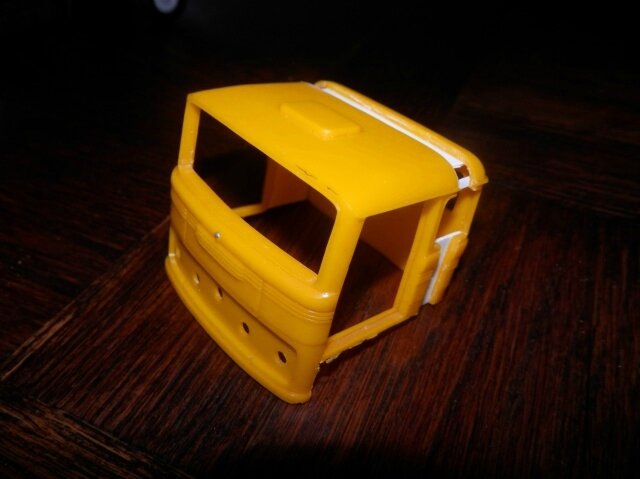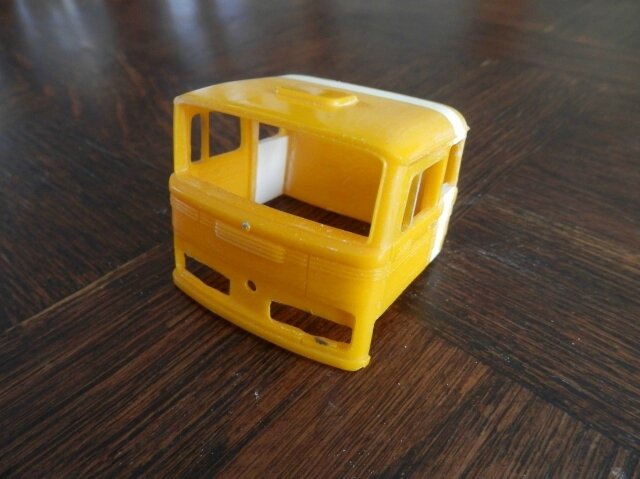 17 juillet 2017
quelques nouveautés japonaises pour les plus experts d'entre nous
Some Japanese novelties for the most expert of us
référence MFH00603: PORSCHE 917K Salzburg
référence MFH00602: PORSCHE 917K JWA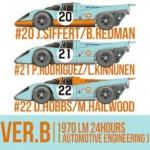 11 juin 2017
tout simplement incontournable, avec une multitude de photos inédites (surtout celles du paddock)
par contre va falloir lire l'anglais!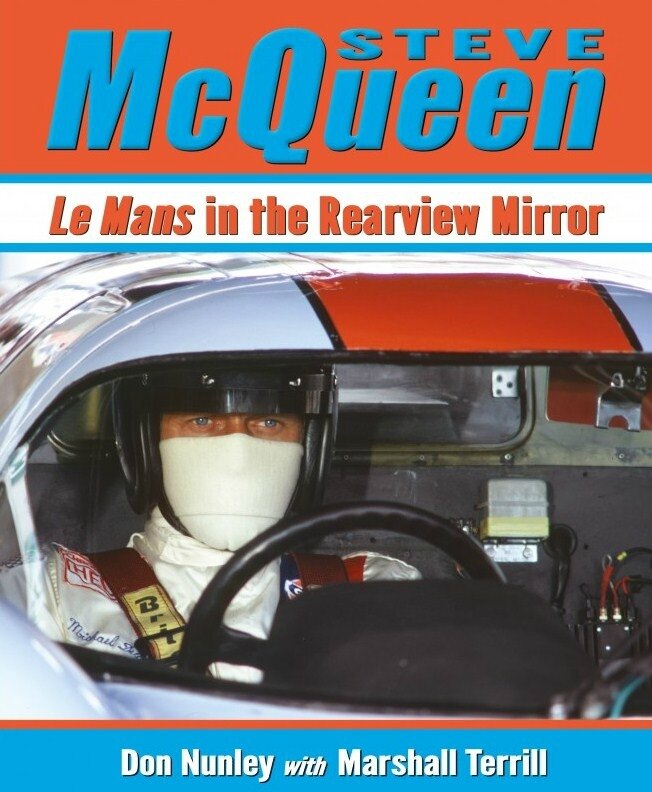 Le Mans is the most discussed, debated, and beloved auto racing film of all time. The author was the prop master for the movie and experienced all the drama associated with its production. He describes the six months spent filming at Le Mans, illustrated with the many photographs he took of the race itself and the drama of the surrounding events.
Revisiting and reliving a movie that was a critical failure and box-office disappointment at the time of its release – and a miserable experience for everyone involved – was unsettling. But ask any motoring aficionado what is his favoring racing picture of all-time, and it is guaranteed that nine times out of ten it will be Le Mans with an exclamation point. There was nothing positive to say about the 106-minute motion picture when principal photography commenced in June 1970. Five months later when filming finished, there was no wrap party, no toasts, no grand farewells; everyone just quietly went away, relieved that their ordeal was finally over.
Steve McQueen was a real-life racing fanatic, and Le Mans was his passion. But the movie left him with bitter feelings and lasting emotional dents in his armor. There were conflicts with directors, personal excesses, budget woes, a war with the studio, a shutdown, months of delays, an unfortunate accident that left one driver without a leg, and rumors that the production company hushed up the death of a second crew member. McQueen lost control of the project he had planned to make for over a decade. After a savaging by critics when first released, the film has finally received the approbation its star dreamed about and leaves an indelible legacy in the auto racing and movie worlds.
15 février 2017
L'année 2017 débute avec un projet de réalisation d'un transporteur supplémentaire, qui pour une fois, va me changer des portes-autos italiens, puisqu'il s'agit d'un camion fourgon tolé sur la base d'un Mercedes.
2017 is starting with the project of building an other truck, which for once, will change me from the Italian carriers, since it is a truck on a basis of a Mercedes.
Après avoir trouver une base qui puisse, à défaut d'être parfaitement exacte, servir à la construction de ce camion, Il en existe bien chez Minichamps, je crois même en série presse et peut être d'autres, c'est donc une base Norev et plus exactement d'un LP2223 des années 70 qui va me servir de support.
After having found a base that can, if not perfectly accurate, be used for the construction of this truck, it exists at Minichamps, I believe even in press series and may be others, so it is a Norev basis and more exactly of a LP2223 of the Seventies which will serve me as support.
J'ai réussi à dénicher une épave d'une savoyarde à la cabine complète et avec châssis pour lequel il manquait un essieu arrière, mais qui pour cette réalisation était suffisante.
I found a wreck of a Savoyarde with the complete cabin and with chassis for which there was missing a rear axle, but which for this realization was sufficient.
photo du modèle de base en version complète!
this is a picture of a complete item!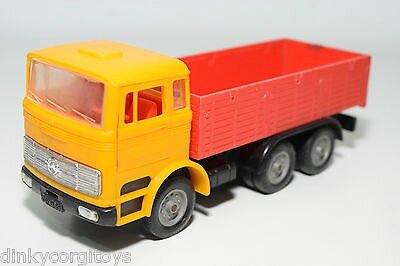 On débute comme toujours par un démontage, qui va se résumer ici à s'occuper de la cabine, puis à sectionner les éléments qui ne seront pas conservés ou qui devront être adaptés.
We begin as usual with a disassembly, which will be summarized here to take care of the cabin, then to cut off the elements that will not be kept or that will have to be adapted.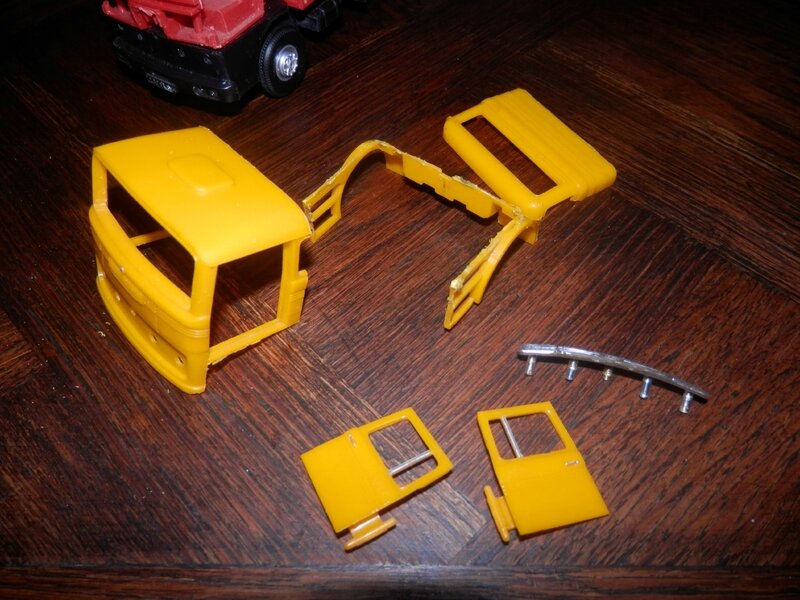 11 février 2017
tout simplement magnifique.
détails, graphismes superbes, tout l'univers du film est présent dans cette bande dessinée exceptionnelle.
Simply magnificent.
Details, superb graphics, the whole universe of the film is present in this exceptional comic.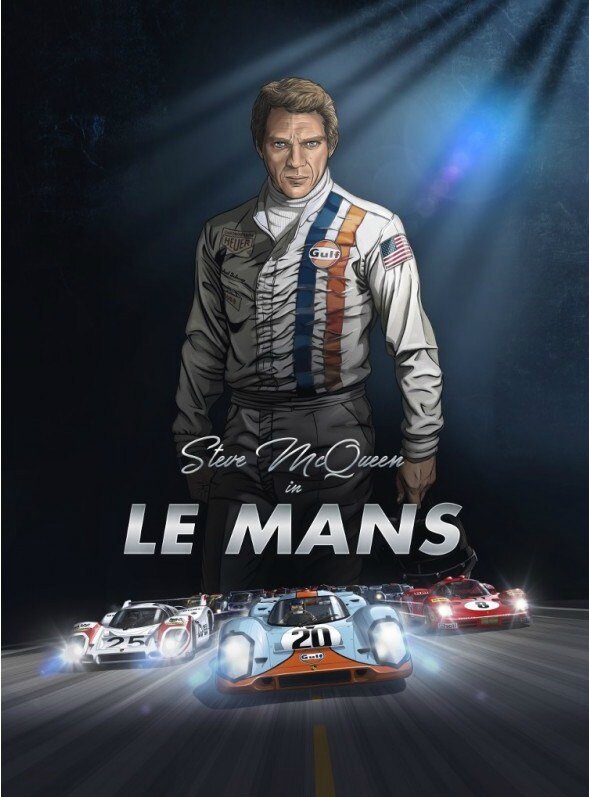 06 novembre 2016
L'édition 2010 de l'annuel des 24 heures du Mans faisait dans sa rubrique "évocation" un retour sur l'édition de 1970: "C'était il y a 40 ans".
The 2010 edition of the annual 24 Hours of Le Mans was in his column "évocation" a return to the 1970 edition: "It was 40 years ago".